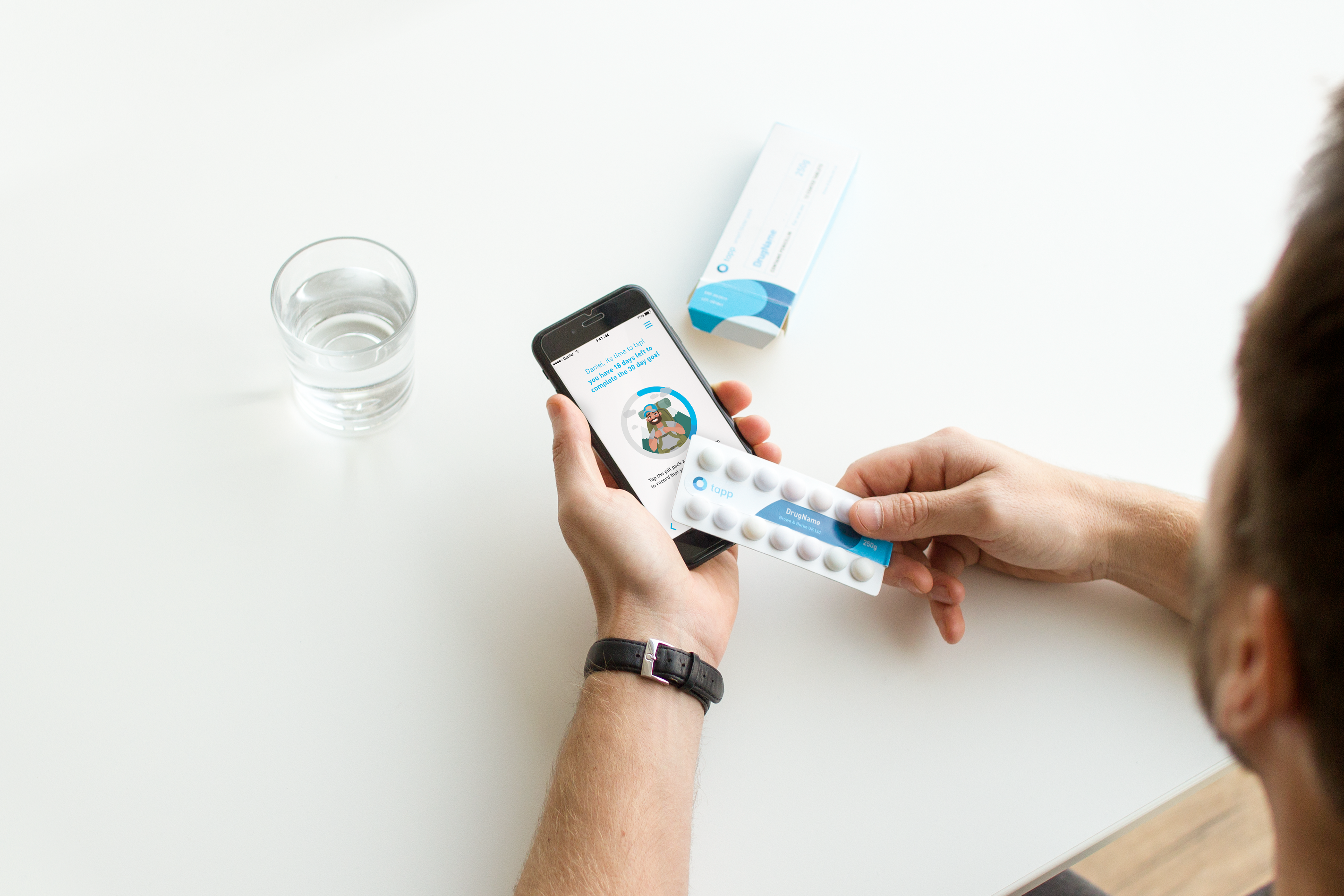 One of the biggest challenges facing society is the prevalence of chronic diseases. Many patients do not adhere to their medication regime correctly, resulting in poor outcomes and unnecessary costs. Furthermore, effecting the quality of life and mental well-being of millions of patients across the world.


Non-adherence has many contributing factors; forgetfulness, procrastination and anxiety all play their part. Our current approach to non-adherence doesn't seem to be working. For a solution to this challenge, perhaps we need to look to recent technological 'intelligent' advancements to nudge patient's behaviours in the right direction.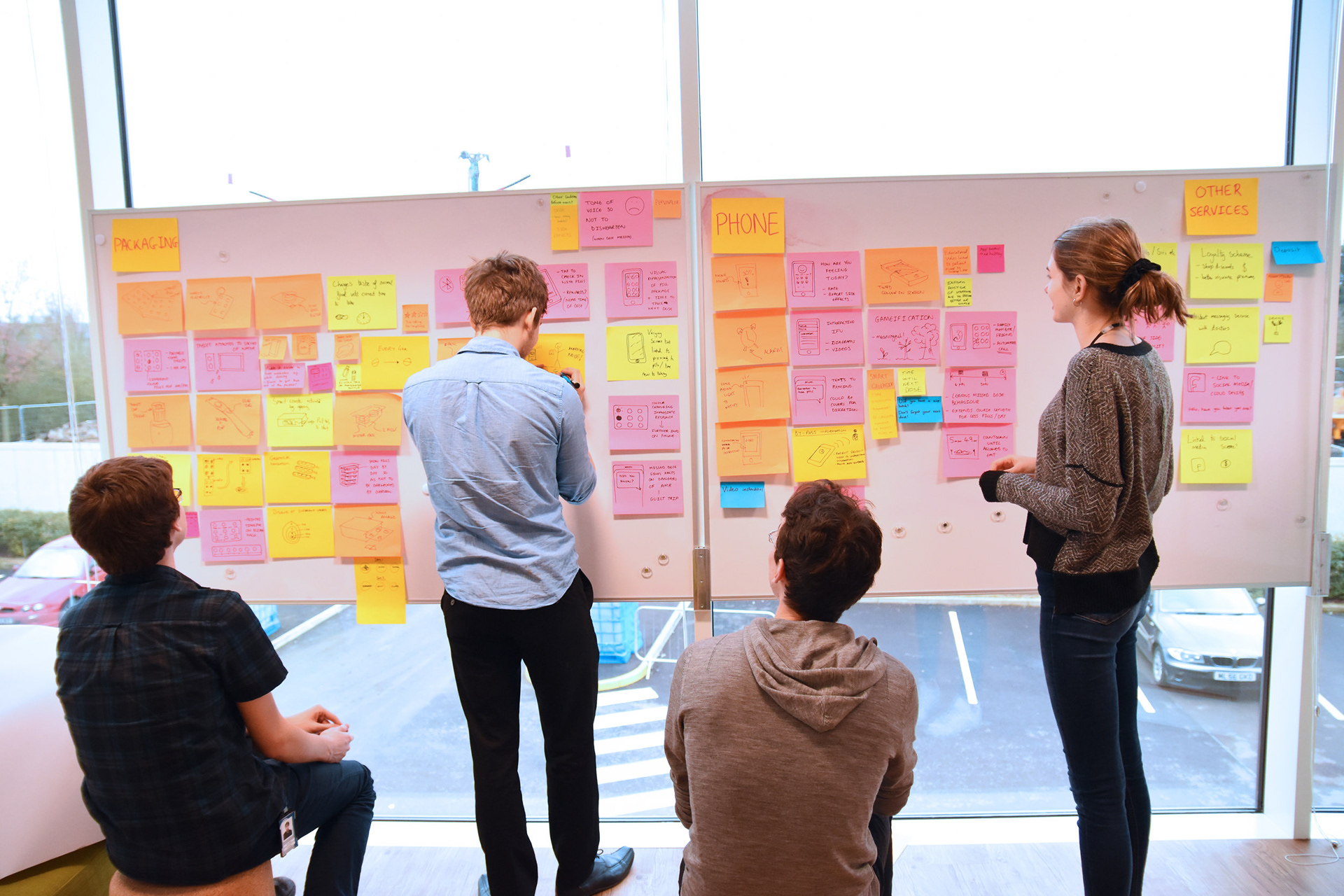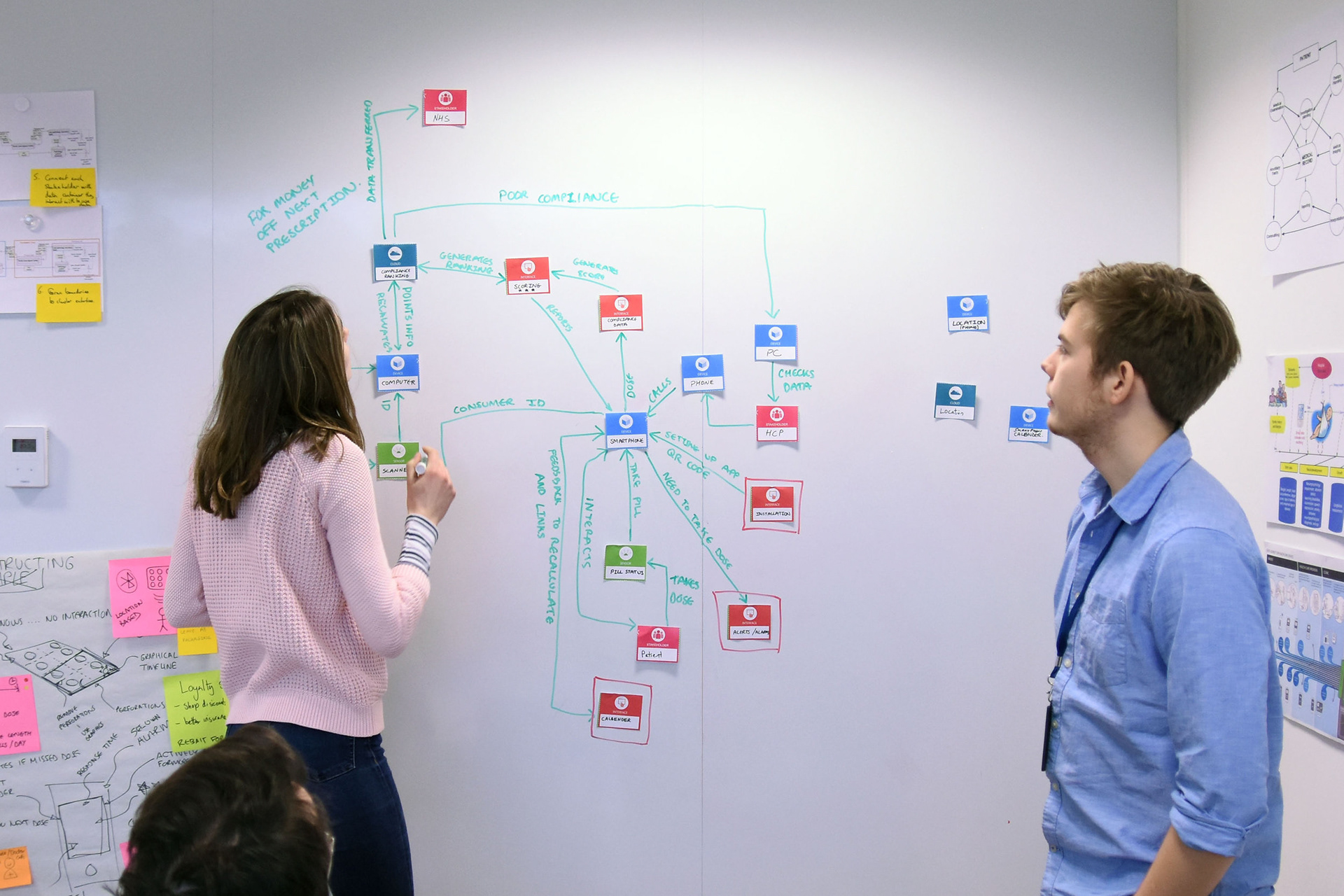 Our team worked closely with a leading behavioural scientist to define a feature set that could offer long-term engagement with a patient. The behavioural change features are based on habit formation, goal reinforcement and social motivation. All features went through multiple iterations with user input, allowing us to refine our approach.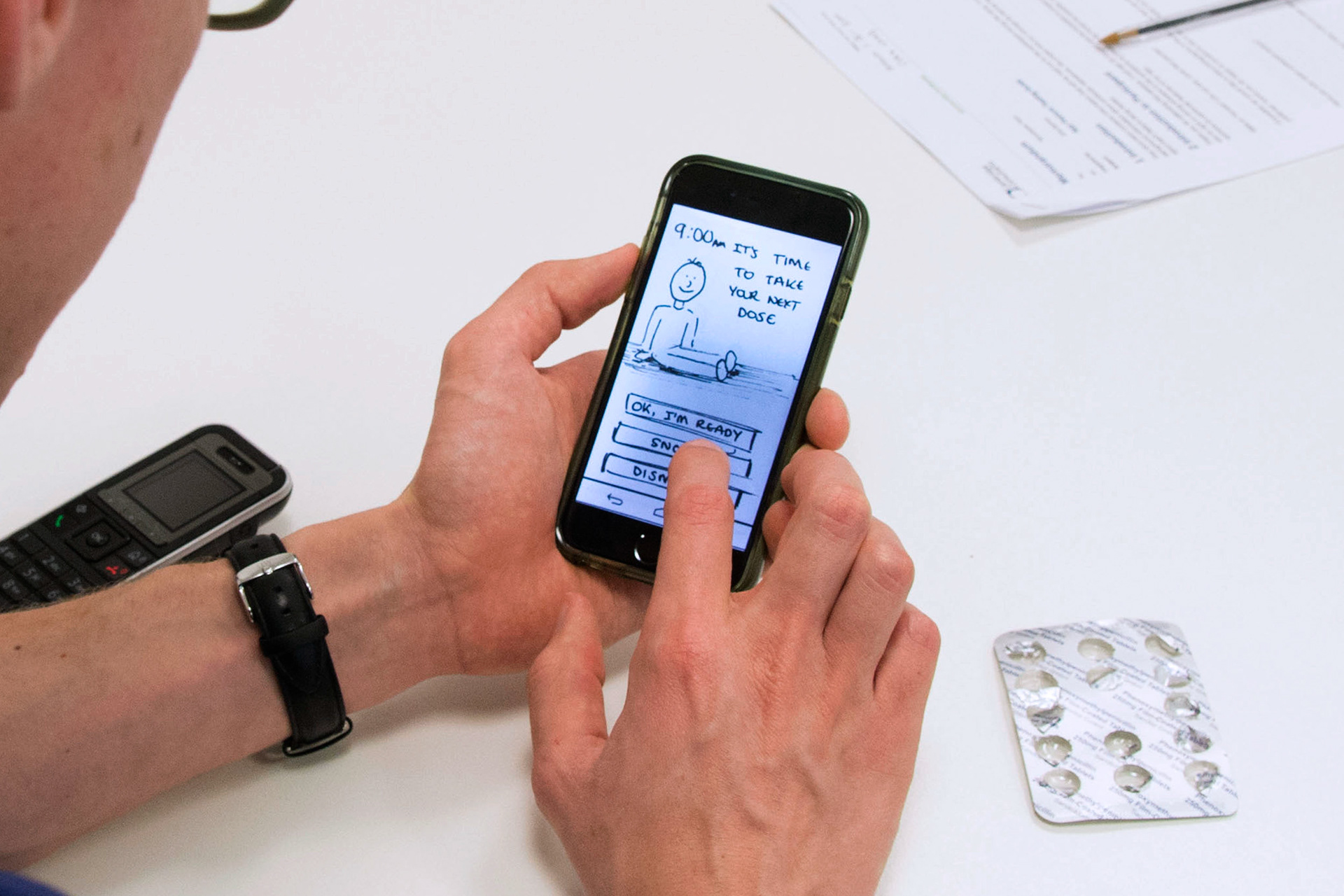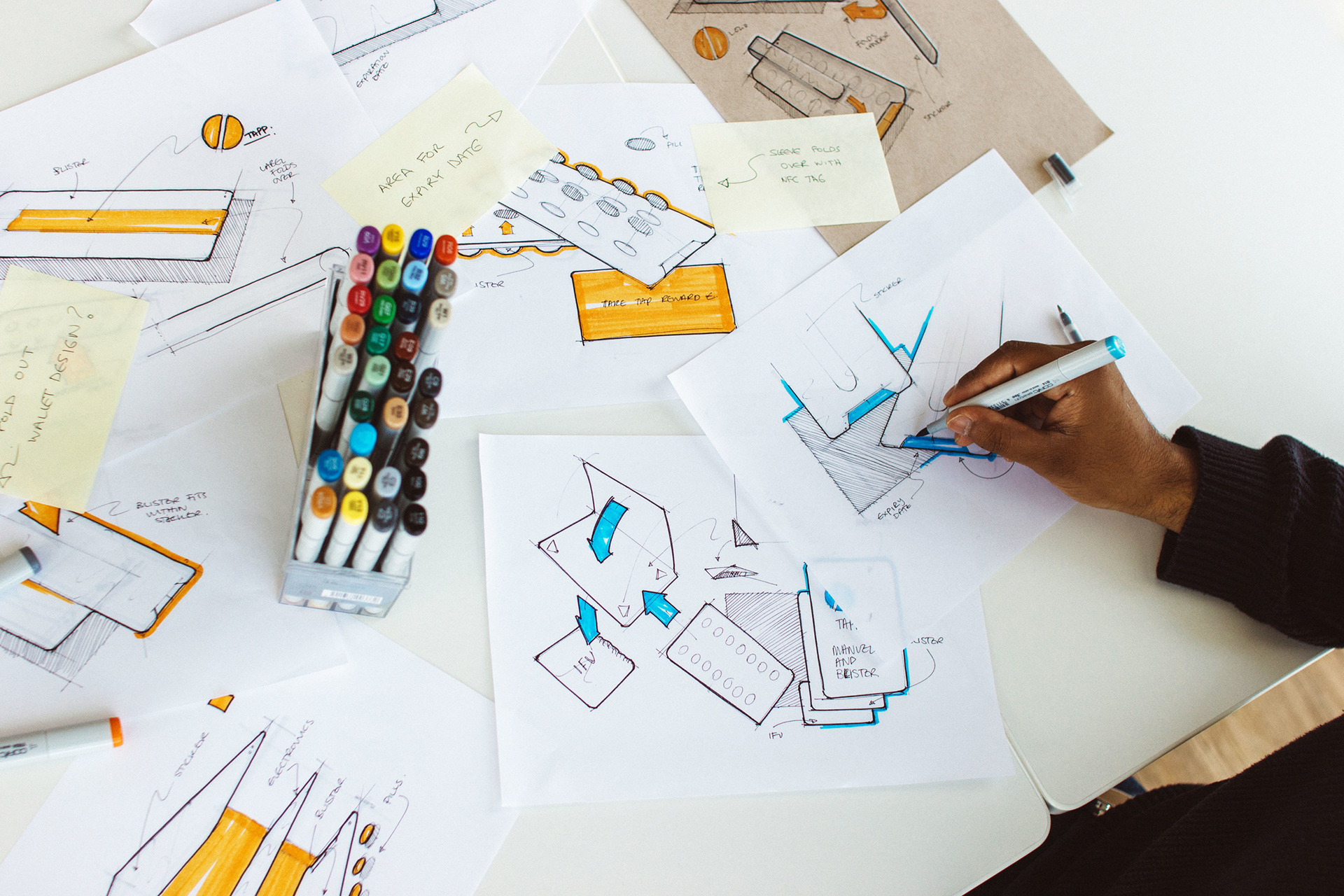 Tapp merges printed electronics and NFC technology into a simple, flexible sticker that can be applied to a standard blister pack. Our team developed fully functional proof-of-principle prototypes.
An innovative flexible aerial was needed to transmit the data from the smart blister to the user's phone. Several aerial designs were developed and tested to allow the simple tap interaction to record a dose had been removed from the smart blister.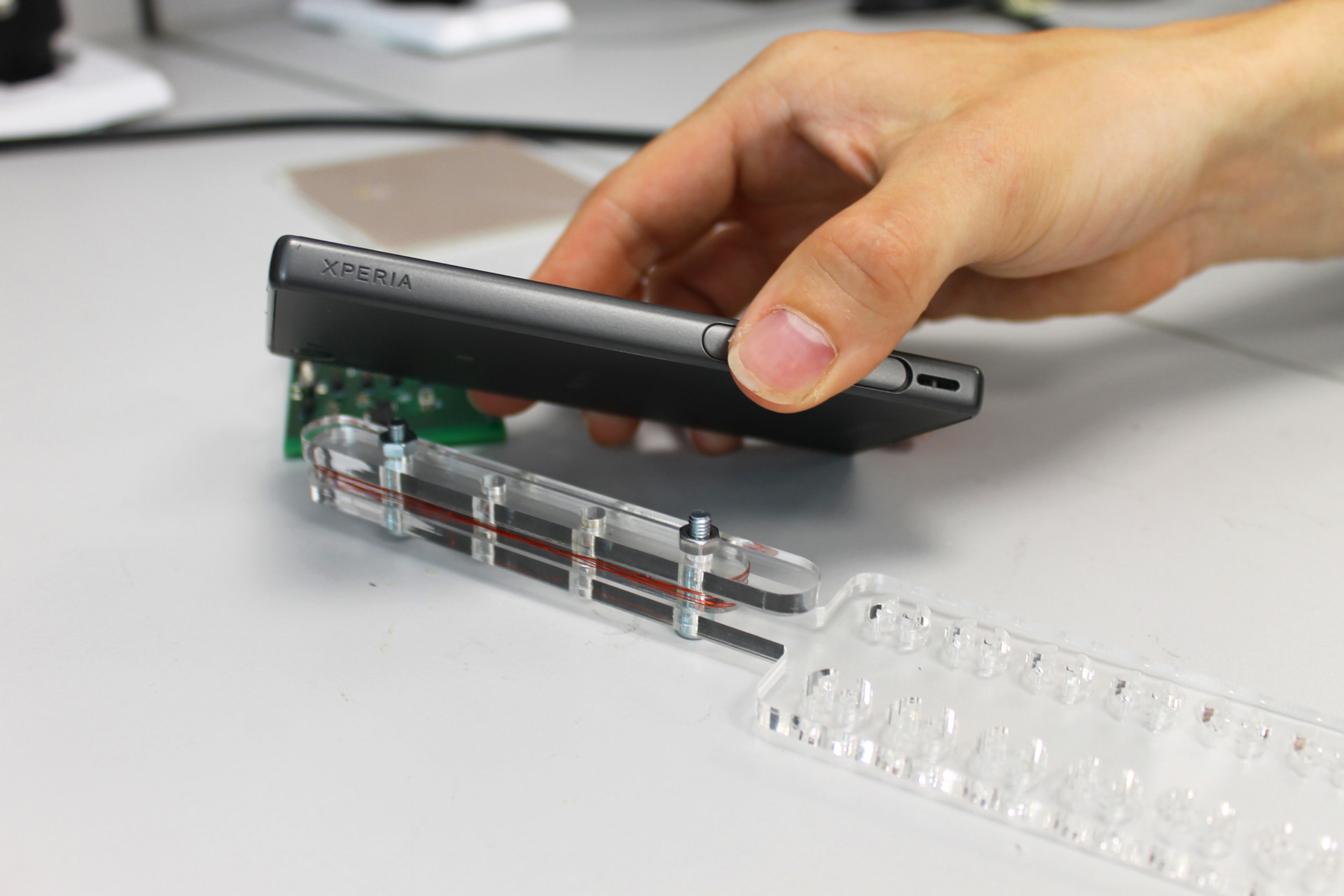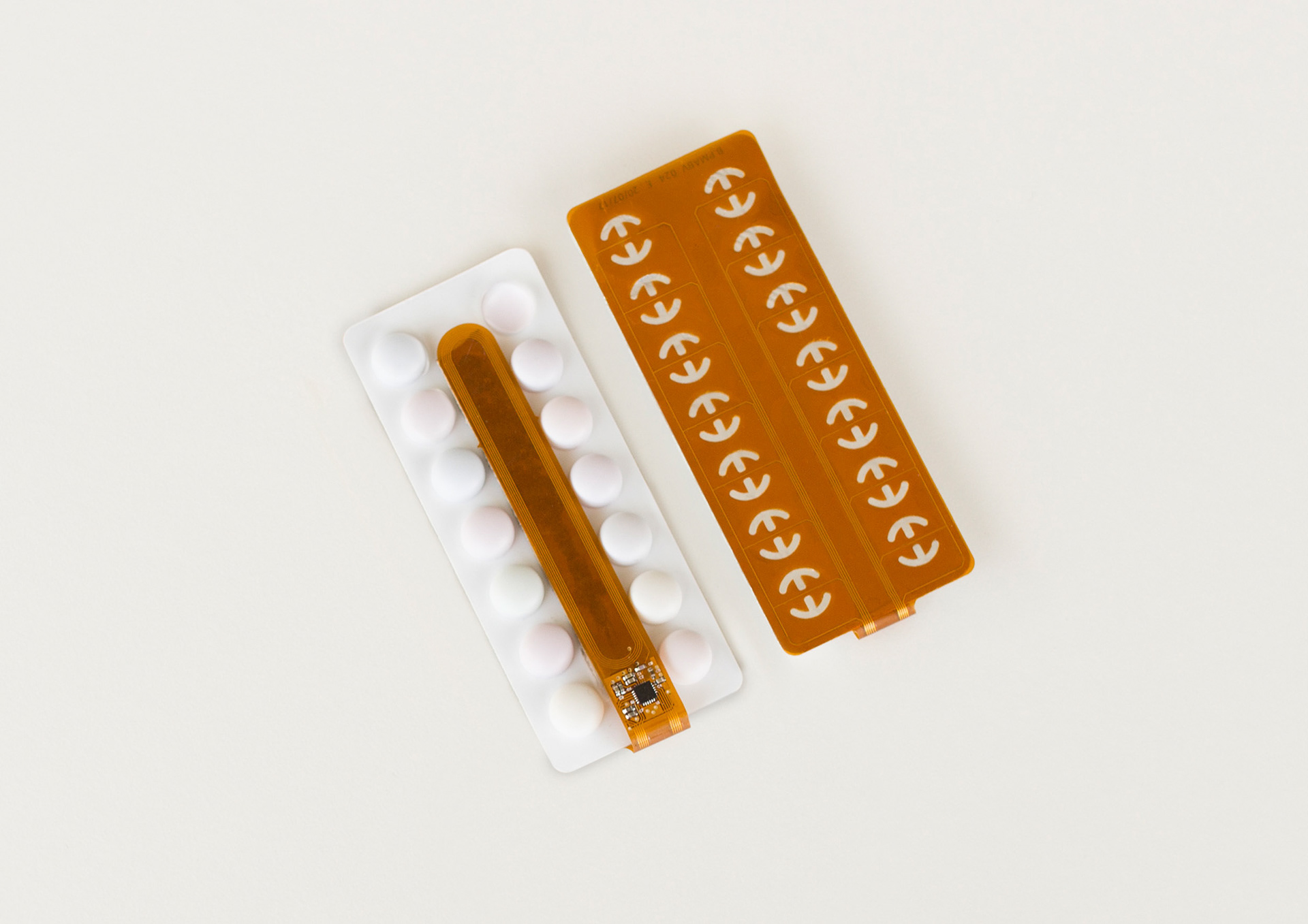 Tapp is a system designed to offer long-term engagement through the science of human behavioural change. 
The design is a low-cost sticker with integrated flexible electronics and passive NFC used in conjunction with an app, specifically designed to address the key tenants of behavioural change; habit formation, goal reinforcement and social motivation.


The tapp sticker is added to a patient's drug blister pack and the app is downloaded. The app allows patient to create and visualise goals. Then, provides digital nudges to take medication removing the cognitive burden of their therapy. When a patient takes their medication, a track is broken on the printed circuit. Using a simple tap interaction, patients can record that they have taken their medication and work towards their goals.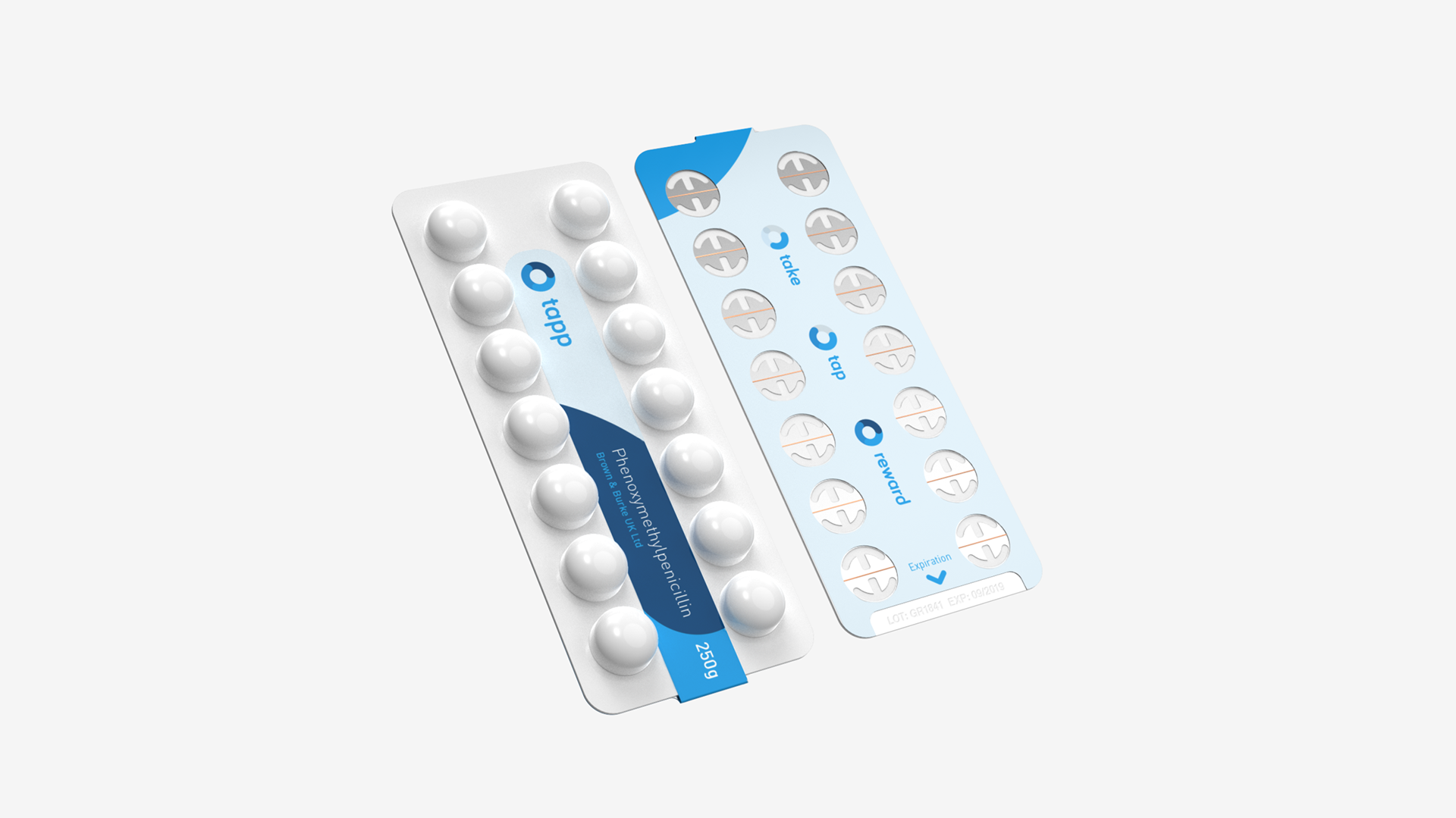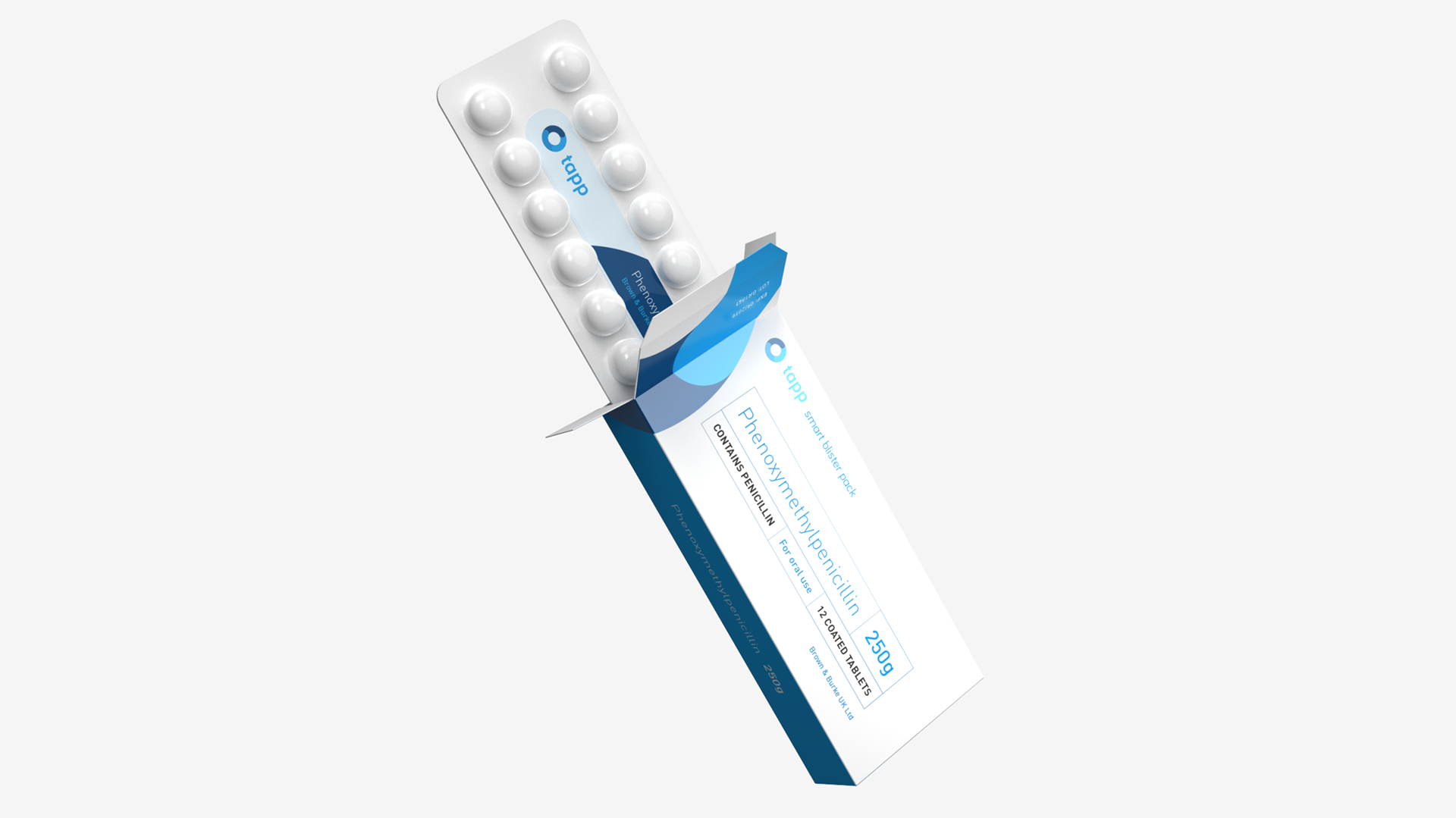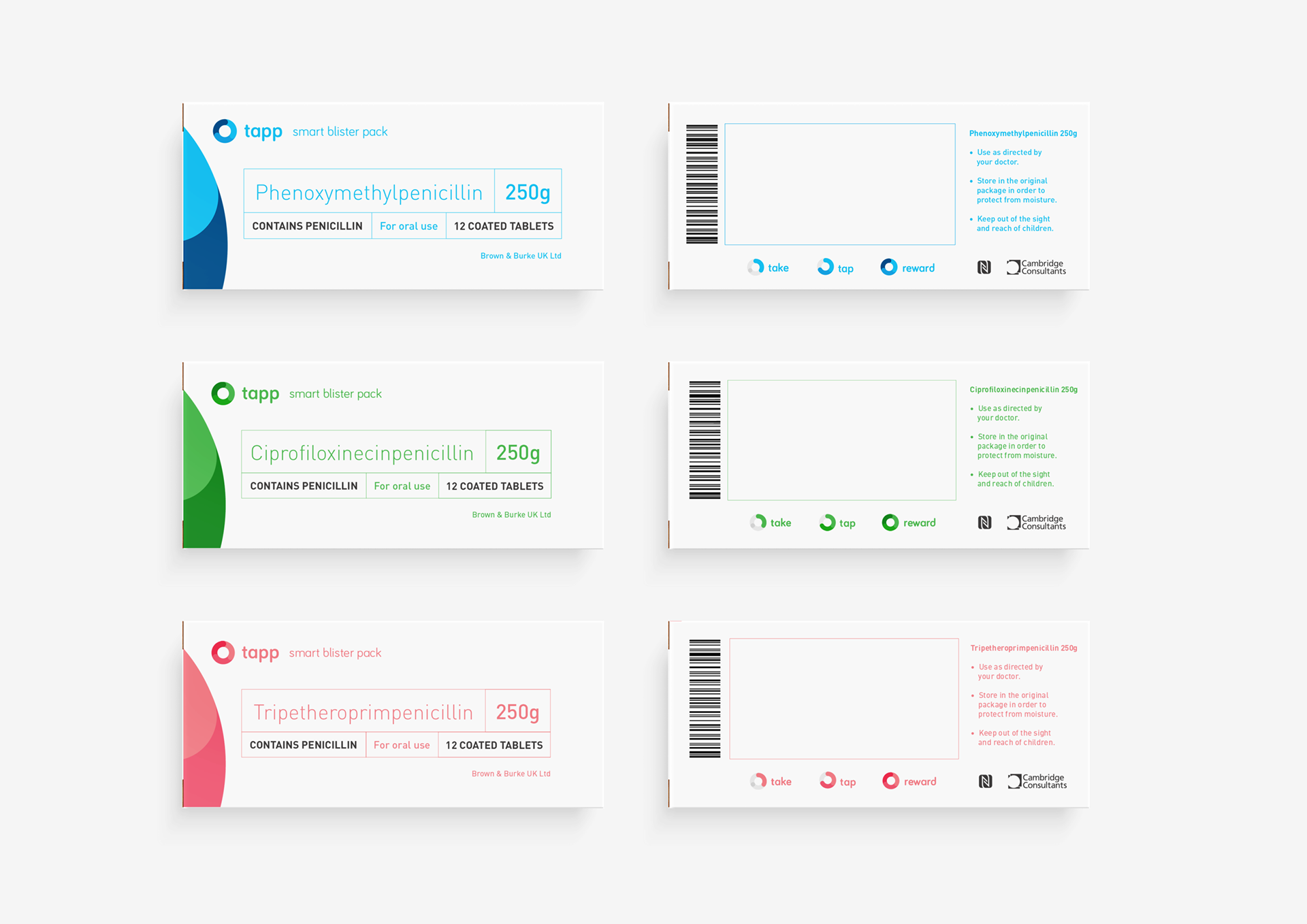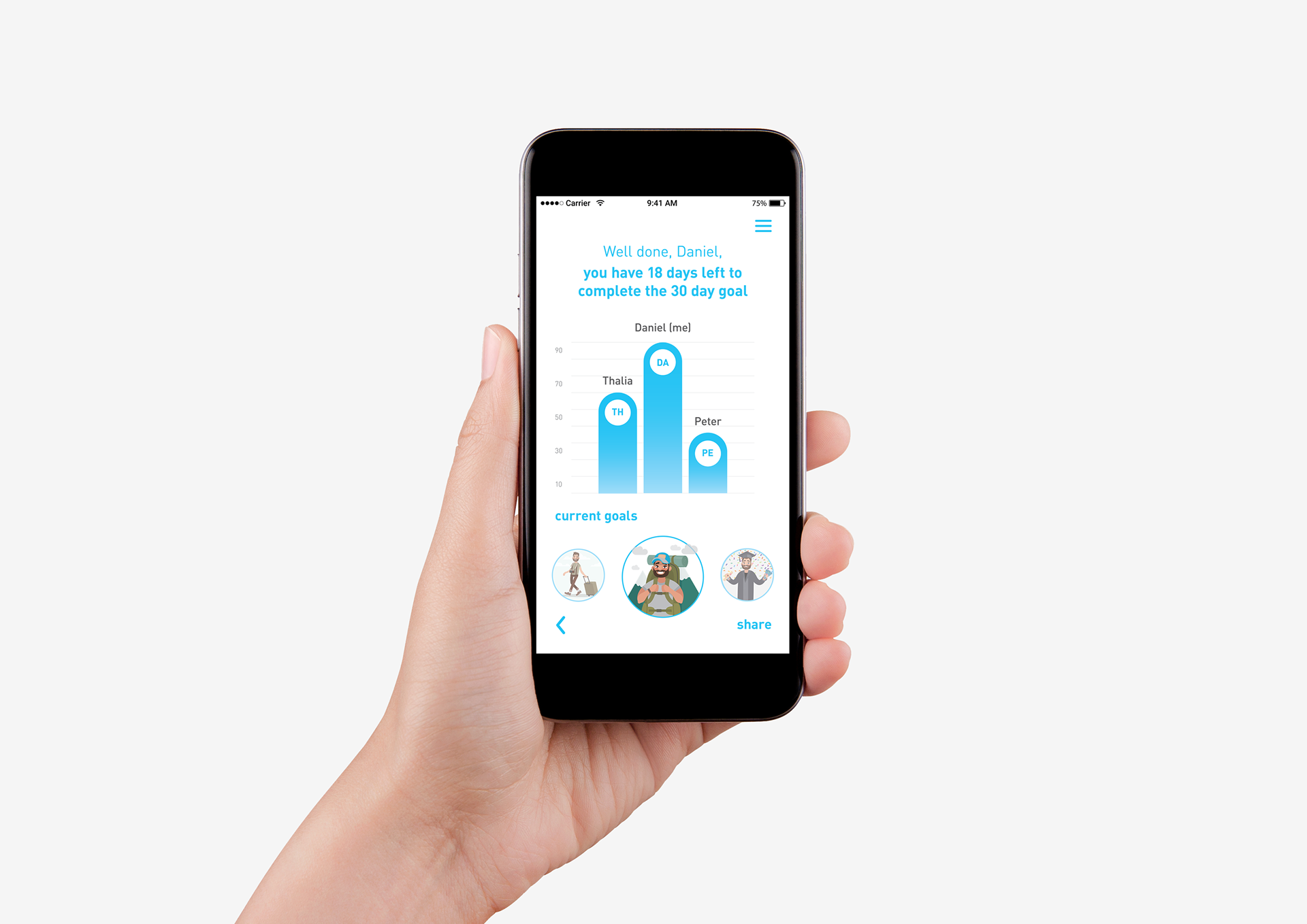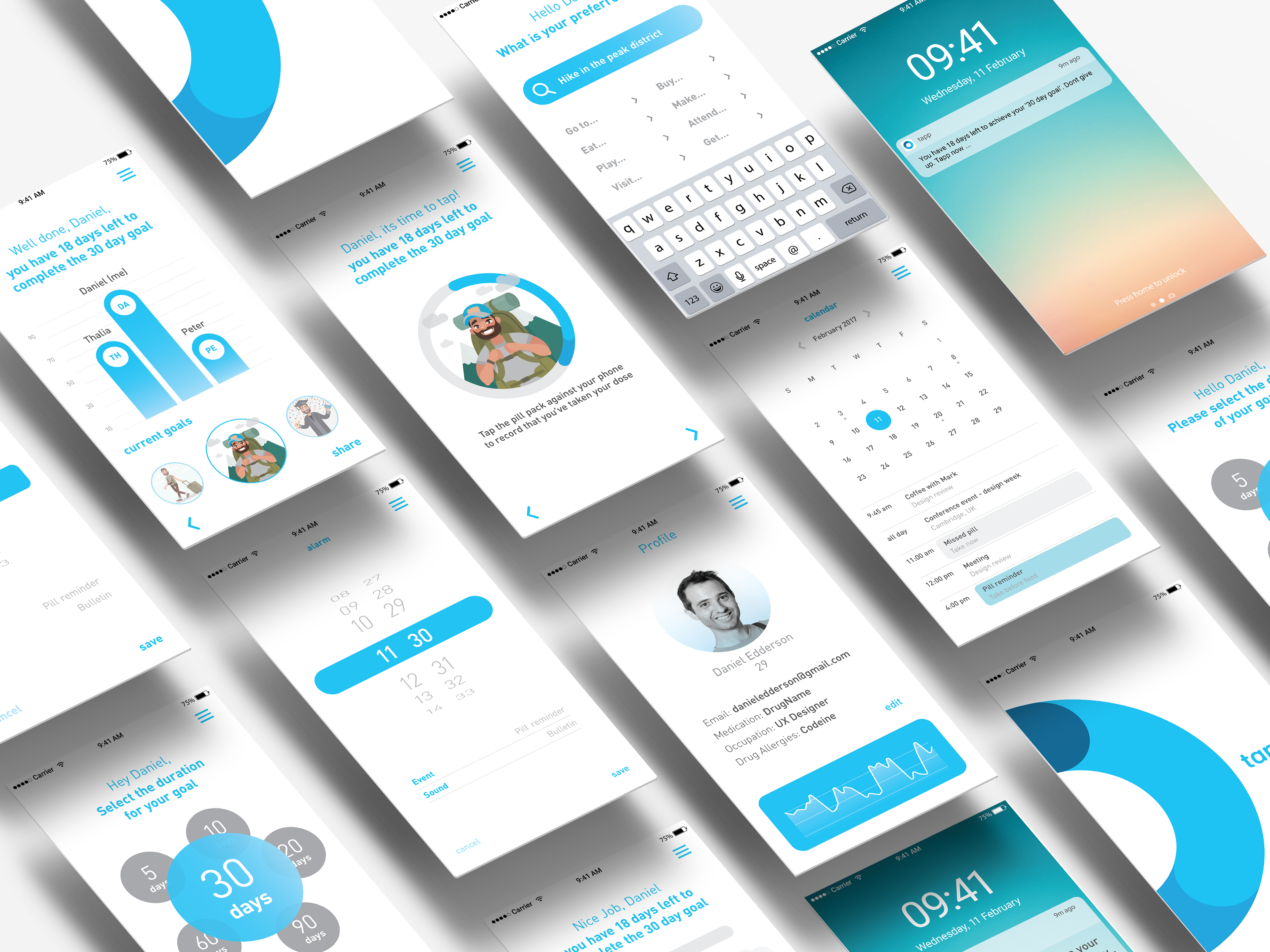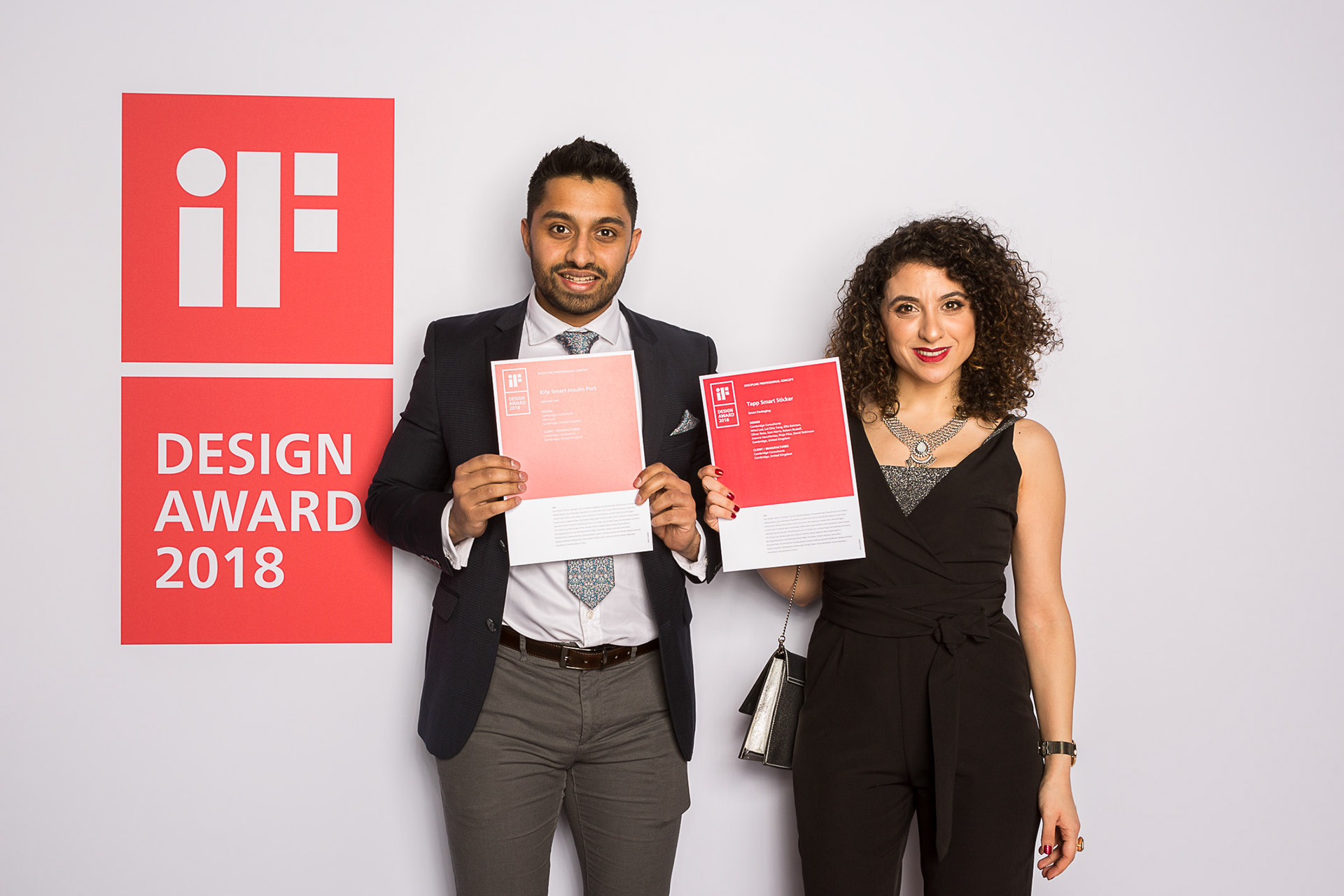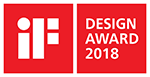 This content was originally posted on
Cambridge Consultants' website.
Cambridge Consultants
develops breakthrough products, creates and licenses intellectual property and provides business consultancy in technology critical issues for clients worldwide. For more than 50 years, the company has been helping its clients turn business opportunities into commercial successes, whether they are launching first-to-market products, entering new markets or expanding existing markets through the introduction of new technologies.